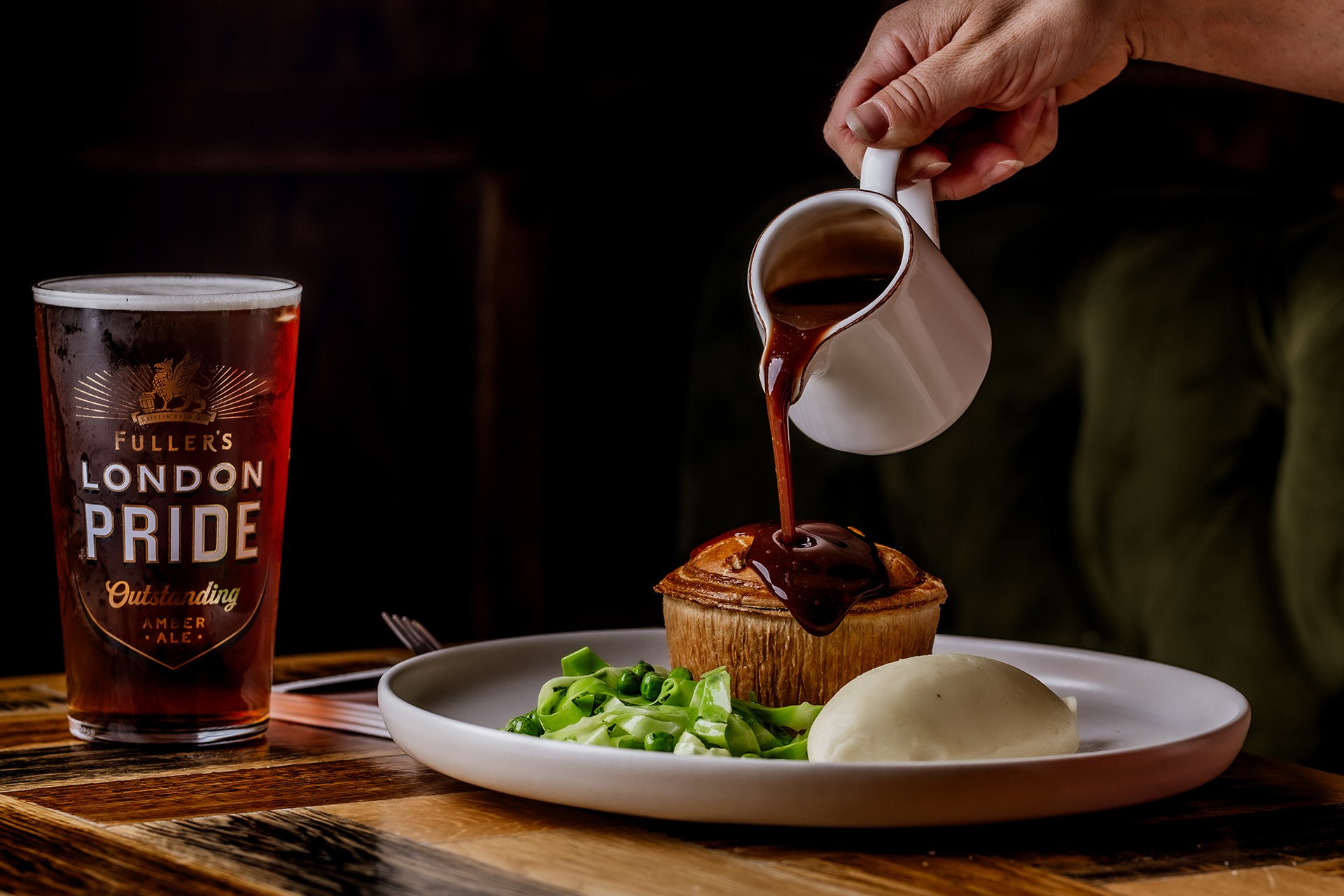 Dining
Long established as one of the finest places to eat in Ealing, food at The Drayton Court is classic yet modern in its execution.
Our seasonal menu features an array of pub favourites, plus a collection of sharer plates perfect for sociable nibbling and drinking with friends and a bottle of wine for the evening. On the other hand, our weekday sandwich menu provides the perfect solution to grabbing a delicious lunch on the go when you're tight on time.
We also serve a delicious, hearty breakfast which is available whether you're staying with us or not. Book a table with us today!
Food at The Drayton Court Hotel
Opening Times
Opening Times
Food serving times

| Day | Opening Time | Second opening Time | Third opening Time |
| --- | --- | --- | --- |
| Monday | 07:00 - 23:00 | | |
| Tuesday | 07:00 - 23:00 | | |
| Wednesday | 07:00 - 23:00 | | |
| Thursday | 07:00 - 23:00 | | |
| Friday | 07:00 - 00:00 | | |
| Saturday | 08:00 - 00:00 | | |
| Sunday | 08:00 - 22:00 | | |
Food Times
| Day | Opening Time | Second opening Time | Third opening Time |
| --- | --- | --- | --- |
| Monday | 07:00 - 21:30 | | |
| Tuesday | 07:00 - 21:30 | | |
| Wednesday | 07:00 - 21:30 | | |
| Thursday | 07:00 - 21:30 | | |
| Friday | 07:00 - 22:00 | | |
| Saturday | 08:00 - 22:00 | | |
| Sunday | 08:00 - 21:00 | | |