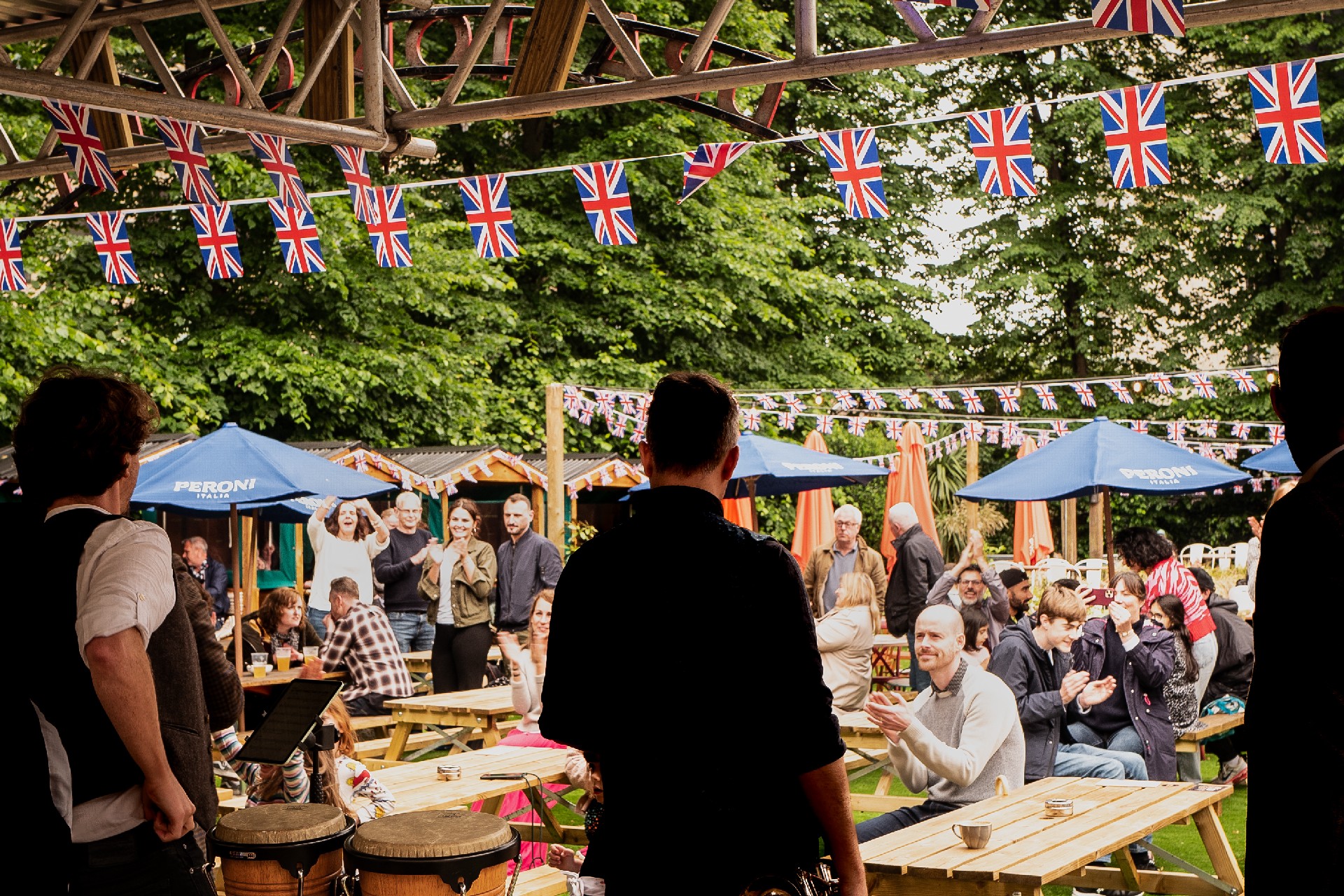 Our Pub Garden
We always have lots on at The Drayton Court Hotel, with one of the biggest and best pub gardens in the area, it makes sense to hold loads of it in the great outdoors!
Our garden is perfect for sunny summer afternoons and crisp winter evenings alike.
We have a whole roster of big events coming over the year including gin festivals, beer festivals, bonfire night and World Cup screenings. Stay tuned to find out more as the events are announced.
Aperol Lounge
Aperol have taken over our covered area and we are now selling their 4 glass trees that are sure to delight over the summer! The area is also available to hire privately, please enquire about booking the Aperol Lounge.
We've also been blessed with the Aperol Bike for the summer, catch it serving drinks in the garden, the perfect backdrop for a great photo.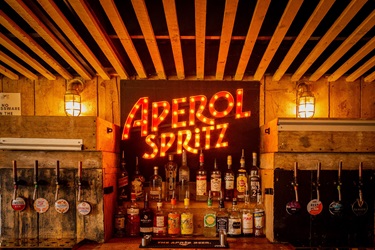 Siren Brewery
Siren are our proud partners in the Garden and have got a pop-up bar joining us for busy days!
BBQ
On some of our busy weekends in summer we'll be having an all-day outdoor-BBQ for you to order from.
Pizza at The Drayton Court
We have a great selection of wood-fired pizzas for you to enjoy from our garden. Check out our menu below before digging in!